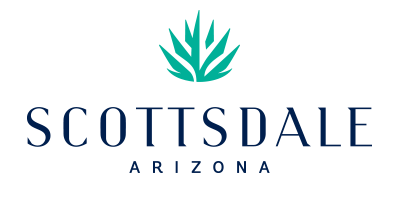 Written By Experience Scottsdale
Originally founded in 1987 as the tourism arm of the Scottsdale Area Chamber of Commerce, Experience Scottsdale became a standalone organization in 2001. The organization has more than 40 full- and part-time employees, along with a volunteer board of directors composed of local hospitality and tourism industry leaders.
Since 1975, Scottsdale Center for the Performing Arts has provided a stage for a wide range of voices and perspectives, creating shared, inspiring experiences for the community that celebrate artistic excellence and cultural awareness. Today one of the premier performing-arts halls in the western United States, the Center presents a diverse season of dance, music, theater, comedy and film from around the world
The Center includes an 850-seat auditorium as well as a smaller theater inside, as well as an 1,800-seat outdoor amphitheater. Even if you're not here for a show, you may want to step inside the atrium to check out "Spirit of Camelback," a sculpture by artist Kana Tanaka made up of tiny glass lights.
The building was designed by Arizona-based architect Bennie Gonzales, who passed away in 2008 know for developing a distinctive and influential Southwestern style of architecture. It was part of a project that also included the Civic Center branch of the Scottsdale Public Library and the Civic Center Mall, the green space that connects them.
Download VAMONDE's mobile app to experience this and thousands of other adventures on the go!
The Mall is home to the amphitheater as well as Scottsdale's version of the "Love" sculpture designed by artist Robert Indiana in the 1960s and reproduced as public art in cities around the world. Also keep an eye out for "Windows to the West," a unique metal piece by influential mid-20th-century sculptor Louise Nevelson. The Center for Performing Arts, the public art pieces, and the nearby Museum of Contemporary Art are all managed by the nonprofit Arts Scottsdale.
See a show or just explore.
PLAN YOUR VISIT
Cover photo: Experience Scottsdale.
Find hotels near this post